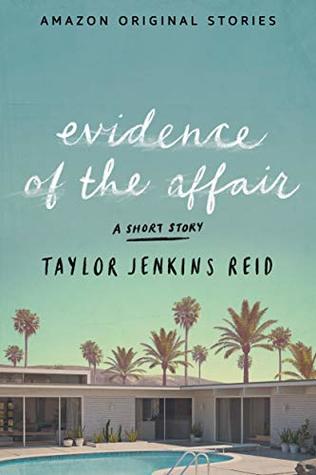 BLURB:
The repercussions of an illicit affair unfold in this short story by bestselling author Taylor Jenkins Reid.
Dear stranger…
A desperate young woman in Southern California sits down to write a letter to a man she's never met—a choice that will forever change both their lives.
My heart goes out to you, David. Even though I do not know you…
The correspondence between Carrie Allsop and David Mayer reveals, piece by piece, the painful details of a devastating affair between their spouses. With each commiserating scratch of the pen, they confess their fears and bare their souls. They share the bewilderment over how things went so wrong and come to wonder where to go from here.
Told entirely through the letters of two comforting strangers and those of two illicit lovers, Evidence of the Affair explores the complex nature of the heart. And ultimately, for one woman, how liberating it can be when it's broken.
---
After finishing up Daisy Jones and the Six, I thought it was the perfect time to squeeze in this short read by Taylor Jenkins Reid. In just a little over one hundred pages, I was impressed by Reid's ability to weave such incredible and realistic emotion into such a short story. Epistolary novels have been among my favorites since childhood, which made reading this short story a pleasant surprise.
I especially enjoyed the small Easter eggs hidden in this story, in reference to Evelyn Hugo and Daisy Jones. Such excitement for readers to come across these great little tie-ins!
Taylor Jenkins Reid has an exceptional ability in conveying the emotional upheaval it is to be a woman, especially after such a betrayal as cheating. I felt the dashed confidence of the characters, the innumerable questions that come, and the pain of attempting to move forward after every life plan has been dashed.
By the time I was finished with this story, I was sad it was over. It left me wanting more in just the right way. Loose ends were tied up, but I only wished I could have continued to read more letters between the characters and witnessed where life continued to take them beyond the epilogue. I think this is the mark of a great writer, no matter how long the book, an excellent story makes the reader wish it did not have to end.
If you're a Prime user, pick this one up for a quick and emotionally touching read!
Social Media:
Facebook | Twitter | Instagram| BlogLovin'