Thank you so much to Talon from Under the Cover blog for helping me break the horrendous book slump I was in. At the time, I couldn't make up my mind on what to read and nothing sounded appealing after several two-star books and a couple DNFs. I posed the question of what to read next to my Instagram followers and everyone came through, helping me to create a list of upcoming reads for the rest of the month. Thanks, guys!
The Sweet Gum Tree was on my TBR and Kindle for ages, but I never made the time to read it. Finally, I had the push I needed and I loved every minute of reading this story. It had the old school feel of the books that made me love reading Indie Romance, without being out-of-date, despite being published in 2005. Though the story was set in Arkansas, it reminded me of growing up in East Texas. The culture depicted is the exact same as that of my friends in my hometown: a slow Southern small town, the sometimes small-minded community members, even the Sweet Gum tree itself. I can't tell you how many times I would roll my ankle as a kid during the summer running through fallen gumballs from these darn trees.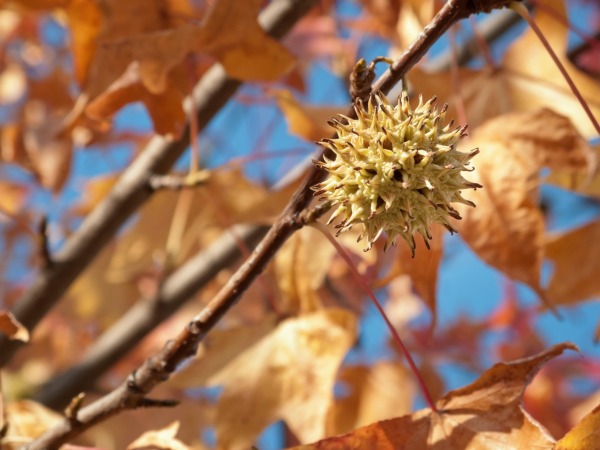 My favorite thing about this story was being able to follow the characters from childhood to adulthood. It felt like I literally watched them grow up and knew every aspect of their lives from start to finish. Even the secondary characters showed incredible growth and were important to the story. The author crafted the setting and characters perfectly, making me feel as if I was completely immersed in small-town Arkansas.
There were a few minor details within the book that made me bring my rating down from five stars to four, however. The story was told as if it was being written in a journal years later, which was great. However, I didn't like how the author chose to give away big plot details through hints at the beginning or end of chapters before they would happen. It took away from the suspense of the story. Also, there were certain moments that seemed to happen out of nowhere, whereas other small events would have more detail. I think it would have allowed me to have more of an emotional attachment to the story or characters if certain details were given the time they deserved.
Overall, I really enjoyed this book and I'm so grateful it was able to get me out of the dreadful book slump. I wish there were more books like this one on the market. It was a clean romantic story without being juvenile or adding fluff. Oftentimes when books are branded "Clean", they feature characters who are too goody-goody to have any depth, making the story feel commonplace and boring. I appreciate how the author was able to make this an enjoyable read for women of all ages. If you haven't picked up this Indie classic yet, be sure to snag a copy now using the links below.