As my fellow PLNs (Passionate Little Nutcases) know, when Tarryn Fisher recommends a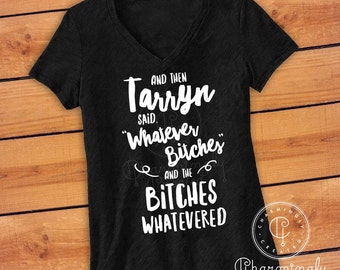 book, you have no choice but to get your hands on it too (hence the shirt). So, like everyone else, when Tarryn told the folks in her reader group to pick up Lie Lay Lain by Bryn Greenwood, I added the book to my reading list. Thanks to my new PLN friend, Maureen, I was able to read this before my library was going to be able to get it in for me!
---
BLURB:
Jennifer has a great job and a go-getter fiancé. She's on track for success, until she witnesses a fatal hit-and-run. Mistaking Jennifer for someone else, the dying victim extracts an impossible promise. Jennifer's fiancé wants her to forget the whole incident, but when she closes her eyes, she can still see the bloody face of the woman who asked for her help. 
Olivia is in a rut. Burdened with caring for her brain-damaged brother and already feeling like a spinster at 27, she's desperate to escape. In a moment of weakness, she tells a lie that draws an unsuspecting paramedic into her life. As she struggles to expiate the lie, a horrible act of violence will test her resolve to be honest. 
Where Jennifer's promise and Olivia's lie intersect, their lives begin to unravel.
---
Tarryn mentioned this book was similar to her novel, Marrow, which happens to be my all-time favorite book. While I can see the minor similarities between the two books, Lie Lay Lain just didn't do it for me. I expected to love this book, not only because of the Marrow connection but because All the Ugly and Wonderful Things by Bryn Greenwood is one of the most incredible books I've ever read. I love a controversial read, something that makes me uncomfortable and able to question societal norms. Lie Lay Lain had some of that, especially in terms of racial stereotypes, but I wasn't sold. For the majority of this book, I was wondering what the point of the story was. The plot didn't seem to be moving whatsoever. The story felt like a journal of daily life for the two main characters, rather than a novel with a purpose. It was hard to see how both characters would fit together in the end because their connection to one another was incredibly minor. Eventually, I became so bored with the story, I had to start skimming just to make it to the end, otherwise, this would have been a DNF for me.
I wish I could have loved this book as much as Tarryn did. I wish I felt the connection, but unfortunately, it wasn't for me due completely to the slowness of the story and questionable plot. This was the type of book to make me hang on for the ending, just hoping something big would happen, hoping that maybe the point of the beginning of the story would finally be revealed. While that kind of happened, I was still left scratching my head. I needed a bit more for this book to work and it just wasn't there, making me give two stars. If you're a fellow PLN who picked this book up, I'd love to hear your thoughts.