Thank you to Netgalley and SourceFire books for the chance to read this novel.
I'm only sorry I couldn't leave a positive review. 
---
BLURB:
Best friends Corey and Kyra were inseparable in their snow-covered town of Lost Creek, Alaska. When Corey moves away, she makes Kyra promise to stay strong during the long, dark winter, and wait for her return.
Just days before Corey is to return home to visit, Kyra dies. Corey is devastated―and confused. The entire Lost community speaks in hushed tones about the town's lost daughter, saying her death was meant to be. And they push Corey away like she's a stranger.
Corey knows something is wrong. With every hour, her suspicion grows. Lost is keeping secrets―chilling secrets. But piecing together the truth about what happened to her best friend may prove as difficult as lighting the sky in an Alaskan winter…

---
Beware: this will be the most brutally honest review I've written.
I had to finish reading Before I Let Go simply because I couldn't believe someone could intentionally write a book this poor. This book was so bad, I considered enlisting my husband to write my review for me because his brand of honesty is far more hilarious than mine. To be fair, this book did not start out horribly, otherwise, I would not have finished reading. The first half of the story kept my interest with an overall eerie feel and mystery I was anxious to solve. I also love a well-done Alaskan setting, as it can contribute to a unique story. Unfortunately, as the plot progressed, I was still scratching my head. It seemed like the author got lost in the woods with her characters and completely forgot the point of the book she set out to write.
Not only were the events in the story unbelievable, but they were not even remotely fleshed out. After finishing, I can't wrap my head around the numerous plot holes and nonsensical storyline.
What was the story about? I'm really not sure.
What was the purpose of the characters? Haven't a clue.
Did the characters achieve anything? Not even remotely.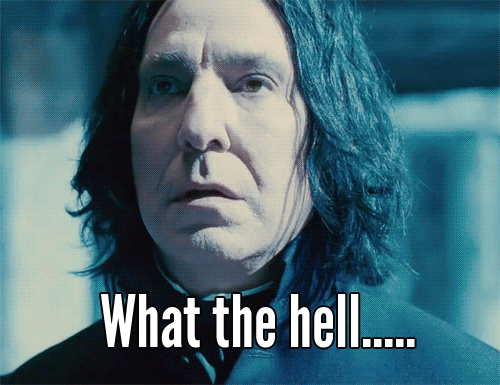 Just as a reader might begin to expect the story to get interesting, they will be let down, receiving more questions and about a paragraph of actual action. I was disappointed with the constant repetition of certain points, "The town changed. The people changed." Still, I don't know why these changes occurred and it annoys me. The flashbacks, meant to give insight to the reader, and one of the most important points of the story were confusing and poorly done. I do believe the author has potential and is able to write beautiful imagery, but her plotting, at least in this book, needs clear direction. I hate to say this about a book, but Before I Let Go was utter rubbish and literally one of the worst books I have ever finished. Before you pick it up, just Let Go.