We've all heard the age-old saying, "Don't judge a book by its cover," more times than we can count. Obviously, we all know it means we could miss out on a beautiful story by judging a cover harshly. Yet, as the judgmental humans we are, this saying doesn't deter us from skipping out on books with covers or titles we might not be fond of.
I feel like this saying is most applicable to my beloved Contemporary Romance genre. As a Christian woman, it probably comes across as odd to others that I would even consider reading a non-Christian Romance with chiseled abs on the cover or with a couple in a passionate embrace. I know many people think, "How could a novel represented in this way feature anything other than debauchery?" Part of me hates the "scandalous" covers for this reason. I hate that I'll be judged harshly for reading something that is outwardly represented to draw people in for sex. Sex sells, I get it. However, sometimes the sexiest aspect of a book is the photograph on the front. Many of my favorite books feature covers that will allow the minds of the judgmental to whirl to another dimension, imagining what the story must contain. However, those judgments couldn't be farther from the truth.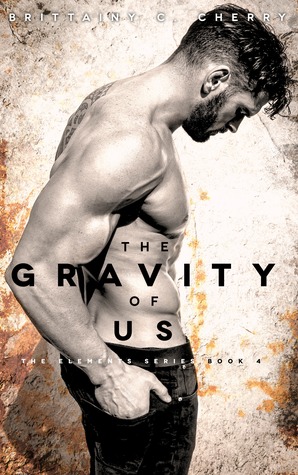 Two books instantly come to mind: The Gravity of Us by Brittainy C. Cherry and Mud Vein by Tarryn Fisher. Both books are some of the most beautiful I've ever read, but have covers many people may criticize. I have seen the heart and soul of these novels, which has allowed me to see into the hearts of the authors, and in turn, allowed me to see the cover only as an artistic expression of each story. This is reminiscent of the Bible verse, 1 Samuel 16:7: "…People look at the outward appearance, but the Lord looks at the heart." Forgive me for using The Good Book to describe the stories I love, but I see most everything through Biblical-tinged spectacles.
Amy Harmon's beautiful novel, Making Faces, initially featured a shirtless man on the Indie-edition's cover, Willow Aster's upcoming book is called Whore, and Tarryn Fisher wrote novels called F*ck Love and Atheists Who Kneel and Pray.
Yet, all of these books feature Biblical elements or themes, though I would not consider any of them "religious" books. They're simply good stories, full of humanity and heart.
As humans, we should stop allowing everything to be saturated with negativity and judgment of others based on what we think we know – myself included. What we think at first glance is often clouded and wrong. Instead, we should want to look at the heart. I want to see the good and beautiful. I want to be deeply moved by what I read. I want a part of my heart to be chiseled away to build it back stronger and bigger than it was before. And, I want to experience something through the mind of someone else that I would have never otherwise been able to observe. We don't look at the cover to get to those things, we're looking at the black and white pages – the heart.
I hope you will join me there.
I'd love to hear YOUR thoughts on this. What are some of the books you may have judged by the cover or title prior to reading and ended up loving?